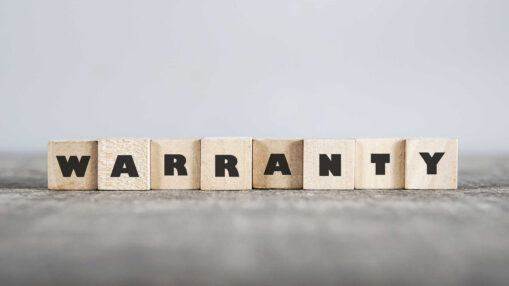 We offer a one (1) year warranty from the date of purchase, on jewellery with manufacturing defects purchased at Momentum™. Our warranty includes the free repair or replace of defects in materials and craftsmanship, including cracks, swells of more than 1 mm, indents of more than 1 mm, malfunctions in the lock for earrings and bracelets.
This warranty gives you specific rights. It is offered as an additional benefit to your rights under law. You also have other rights under law which may vary from country to country.
You can find out about your legal rights and remedies by contacting your local consumer advice service. In particular, the Momentum™ website has a legal duty to supply products that conform to the contract. Nothing in this warranty will replace or lessen any of your legal rights or remedies.
This warranty is given to the original purchaser of the Product from the Momentum™ website and is not transferable.
Please retain your order confirmation/invoice or pass it on to the gift recipient as the original proof of purchase is the warranty. If a receipt is not available a credit card or bank statement showing the relevant transaction will suffice. This does not affect your legal rights.
After contacting us, send us the jewellery along with the warranty card or number of order (in order to provide us with additional information regarding how to best repair the piece) to the indicated address.
The piece enclosed with a request for warranty service is subject to examination to confirm the presence of a manufacturing defect.
The determination of whether the warranty can be applied is made solely by our on-site experts.
If your Product is repaired or replaced by Momentum™ under this warranty, the new item will benefit from the remainder of the term of this warranty (calculated from the date of the original purchase of the Product). The period of this warranty shall not be extended whether or not your Product is repaired or replaced.
Wearing counterfeit charms, charms from incompatible Momentum™ collections or charms on your Momentum™ bracelet could damage the unique threading system and if such damage is caused, it will not be covered by this warranty.
The warranty does not cover:
The polishing of external surfaces and/or elements.
Deformed jewellery.
Jewellery with deviation from the standard geometric shape.
Elements of white rhodium, black rhodium, oxidation, gilding and other plating.
Normal wear and tear or damages and mechanical damages caused by accidents, mishandling, improper use (knocks, falls, dents, crushing etc.).
Broken jewellery (intentionally damaged).
Jewellery that has been repaired (or attempted repaired) by anyone other than Momentum™.
The customer/user of jewellery acknowledges and accepts the following facts:
Jewellery may come in contact with objects that leave marks in the forms of abrasions, scratches, chips, dents, micro-cuts and other types of wear and tear on both metallic and non-metallic parts. This exposure begins at the moment that the jewellery is worn for the first time. Each person is unique and the extent of wear and tear they cause on pieces they wear is variable.
Under external pressure, jewellery can become deformed (bent).
In silver jewellery covered with white rhodium, in places where the coating wears off, the silver may darken.
A true (yellowish) shade of white gold will be visible in places where white rhodium (or other) plating is worn away.
Ornamentation, patterns, forged or engraved or other textures can be eroded over time by normal use.
Jewellery elements that hold the insert may be damaged during wearing, resulting in possible loss of the insert.
The weight of a piece may be reduced during normal use, which is natural and typical for all jewellery. If you feel this has happened to one of your pieces, we will be happy to examine your jewellery and make a determination as to whether or not our warranty applies.
We are always ready to repair our own jewellery if circumstances allow us to do so. Each case is discussed on an individual basis with our manager.